About Sue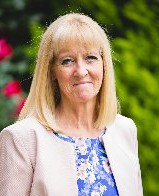 I have many years of counselling experience and yet still remain passionate about being a Therapist.
My personal style and philosophy of counselling is a reflection of my personal journey in a life borne out of suffering and survival, encouraging me to seize the day ("carpe diem"). Having the ability to be a truly integrative therapist I choose for the majority of my work to be a solution focused brief therapist.  The style of counselling is based on a collaborative relationship between client and counsellor, encouraging empowerment and hope.
My professional portfolio includes wide experience in the medical world, involvement in human resources, a commercial directorship, a non-executive member of a Board and service in the criminal justice system.
I am a qualified and experienced supervisor of individuals and groups.   I am committed to lifelong learning in order to enhance my practice and fulfil over and above the requirements for education, updating and personal supervision and development.
I am an associate to a number of Employer Assistance Providers offering therapy for employees and responding to emergencies through Critical Incident Debriefing.
Qualifications and Memberships
Masters Degree in Counselling Studies.  University of Chester
Post Graduate Certificate in Supervision.  Manchester Institute of Psychotherapy
Accredited to the British Association of Counselling and Psychotherapy
Enhanced Disclosure and Barring Service (DBS) checked
Registered Nurse (RGN) and Health Visitor (RHV) (not practising)